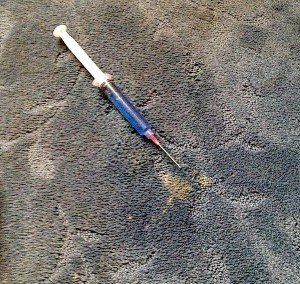 Bleach can really damage carpet.
On a recent job in Glenside, the Gentle Clean Carpet Care team encountered an accidental bleach spill from another carpet cleaner!
After first neutralizing the bleach, the team used a needle and carpet dye to restore color to the carpet.
Remember, if bleach comes in contact with your carpet, be sure to call a professional – the color will instantly be removed from the carpet and it needs to be treated as quickly as possible.
Following the dye treatment and cleaning, the carpet was functional again.
Does your carpet need to be cleaned? Contact the experts at Gentle Clean for a free quote today!